We've rounded up the top 10 go-to places you should take everyone who visits Dublin.
Dublin is a magical place. With a rich cultural heritage and tonnes of major attractions, tourism in the city is booming more than ever.
As the capital of Ireland, Dublin is vibrant by day and electric by night, offering some of the most enjoyable things to do in Ireland.
Dubliners are often asked to show around friends who are visiting the city. From the world-renowned Guinness Storehouse to Trinity College to the city's enchanting surroundings, here are the 10 go-to places you should take everyone who visits Dublin.
10. See the masters at the National Gallery of Ireland
From Titian to Monet, some of the great masters of art hang on the walls of the National Gallery of Ireland.
Located on the corner of Merrion Square, this impressive gallery houses over 16,300 pieces and is sure to be one of the finest go-to rainy-day activities in Dublin.
Address: Merrion Square W, Dublin 2
9. Learn a little on the Viking Splash Tour
If you're looking for an unusual tour to take in Dublin, check out the Viking Splash Tour, which takes place on a World War II amphibious boat.
From the streets of Dublin to the River Liffey, this interactive and experiential tour is certain to be one of the most memorable things you'll do in Dublin.
Address: St Stephens Green North, Dublin 2
8. Take a tour of Kilmainham Gaol
For those keen to learn more about the city (and country) in question, we suggest you check out Kilmainham Gaol.
This former jail is located on the outskirts of Dublin city, and tours offer key insight into Ireland's fight for independence from under British rule.
Address: Inchicore Rd, Kilmainham, Dublin 8, D08 RK28
7. Enjoy a pizza at Bernard Shaw
Bernard Shaw has got to be one of the coolest hangouts in all of Dublin city. The key draw for this alternative bar is its outdoor areas, which trump any other on the social scene.
Expect picnic tables and summer festival-style bunting, carnival games, and street food trucks from the neighbouring "Eatyard," as well as some of the finest pizza in Dublin from the Big Blue Bus.
Address: 11-12 Richmond St South, Saint Kevin's, Dublin 2
6. Cheers your pint in Temple Bar
No trip to Dublin would be complete without visiting Temple Bar. This area, known as the "cultural quarter" of Dublin city, may be somewhat of a tourist trap, but it is also great fun!
Expect to pay a pretty penny for a pint, but it is worth it for the good vibes and live music.
5. Drink a cocktail at the VCC
For those keen to get in on Dublin's trendy underground scene, check out the Vintage Cocktail Club or, as the locals call it, the VCC.
This speakeasy-style saloon is as chic as they come and hides in plain sight behind an unmarked door in Dublin's famous Temple Bar.
Without a doubt, the VCC is one of the go-to places you should take everyone who visits Dublin.
Address: 15 Crown Alley, Temple Bar, Dublin, D02 E229
4. Pull a pint at the Guinness Storehouse
Indeed it may be one of the biggest tourist attractions in all of the city, but it is so for a reason.
History meets national heritage at St. James's Gate—the site of the Guinness brewery—in Dublin city.
Learn how to pull a pint of the "black stuff" (a.k.a. Guinness), view the city from the sky-high bar, and learn a lot about Ireland's national beverage.
Address: St James's Gate, Dublin 8
3. Escape the crowds at the Iveagh Gardens
Although St. Stephen's Green Park is the most popular city-central patch of greenery, the neighbouring Iveagh Gardens is a total hidden gem and twice as dreamy.
Few know that this place even exists, and its quiet Eden atmosphere makes it one of the go-to place you should take everyone who visits Dublin.
Address: Clonmel St, Saint Kevin's, Dublin, D02 WD63
2. Have a Guinness at Toner's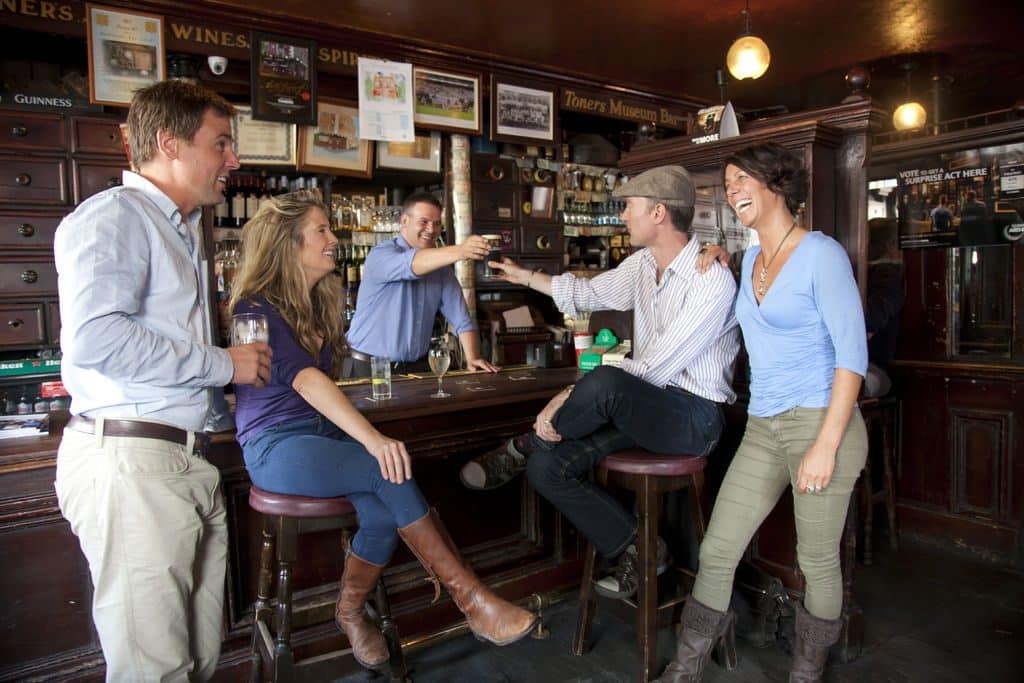 If you're looking for the best pint of Guinness in Dublin, make sure to check out Toner's on Baggot Street. It is widely agreed that this place does one of the best pulls of the "black stuff," and it also has a killer beer garden.
On a sunny day, arrive early to snag a great spot and enjoy the vibrant atmosphere as Guinness flows freely.
Address: 139 Baggot Street Lower, Dublin 2
1. Be enchanted at Trinity College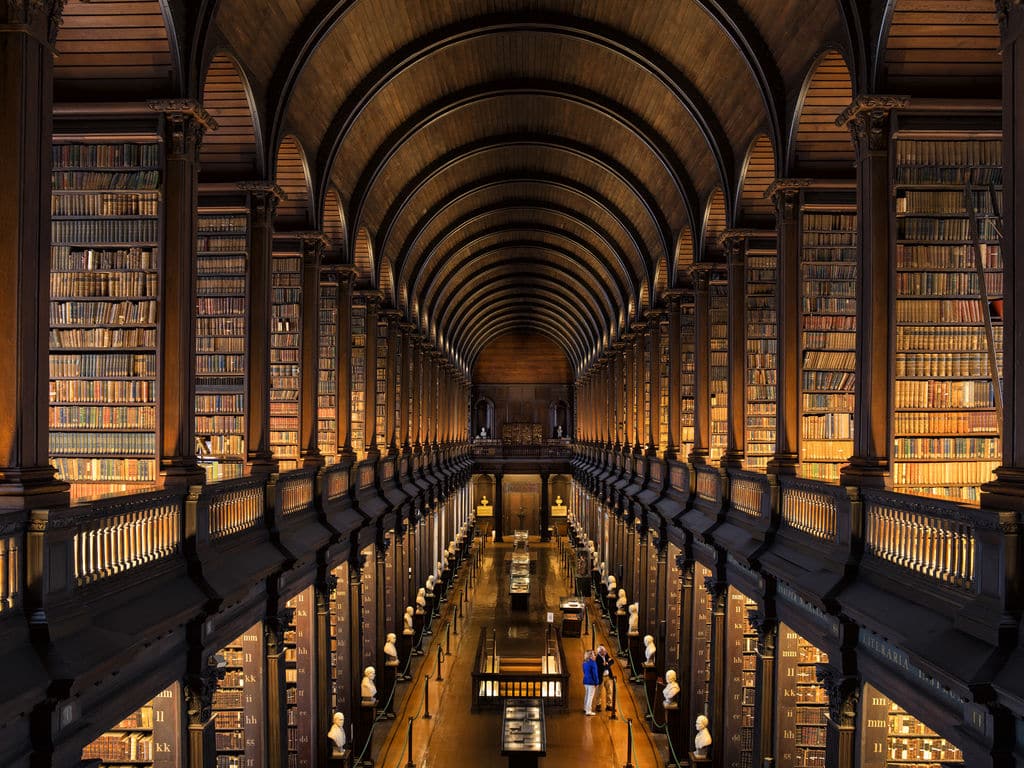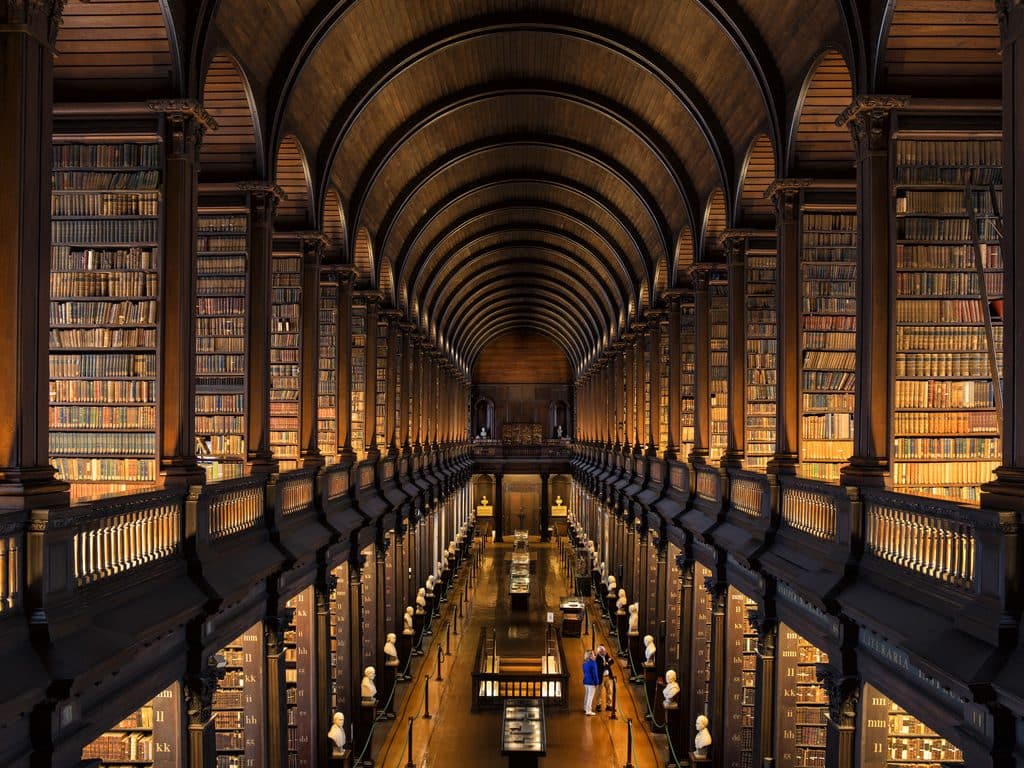 Rich in history and aesthetically stunning, Trinity College has got to be one of the must-see places in Dublin city.
Its neoclassical façade is as majestic as they come, and the grounds are also home to top attractions.
The Book of Kells—an 800 AD Christian gospel—resides here, and the Long Room library looks like something plucked from the pages of a Harry Potter book.
Address: College Green, Dublin 2
Dive in and explore the city like a local.
Read our tips on where to go, what to do and what not to miss…
In compact Dublin, you can easily cover a lot of ground on your own
From nocturnal pub crawling (for educational purposes) to high-adrenaline outdoor activities to fun family-friendly pursuits, choices abound.
You might start with the capital's supremo tourist attraction, the Guinness Storehouse. Most people do.
Prefer being under the watchful eye of a knowledgeable guide?
There are tons of tours – walking, traveling by bicycle or bus, amphibious vehicle or horse-drawn cart…or even by boat or kayak.
However you choose to get about, you can also experience the true spirit of traditional Irish culture and history through architecture, dance, storytelling, music, theatre, museums and galleries.
Want to talk more about 10 go-to places you should take everyone who visits Dublin?
If you have any personal feedback or comments about 10 go-to places you should take everyone who visits Dublin, please, do not hesitate to share it with us! Thanks for visiting our website!